Sign up for our newsletters and digests to get news, expert articles, and tips on SEO
Thank you for subscribing!
Sitelinks have been around for over ten years helping users navigate to important sections of a website right from the SERP. You surely have seen sitelinks before—they are those links below the Google search result pointing to different pages of the website that take up to 90% of above-the-fold screen space.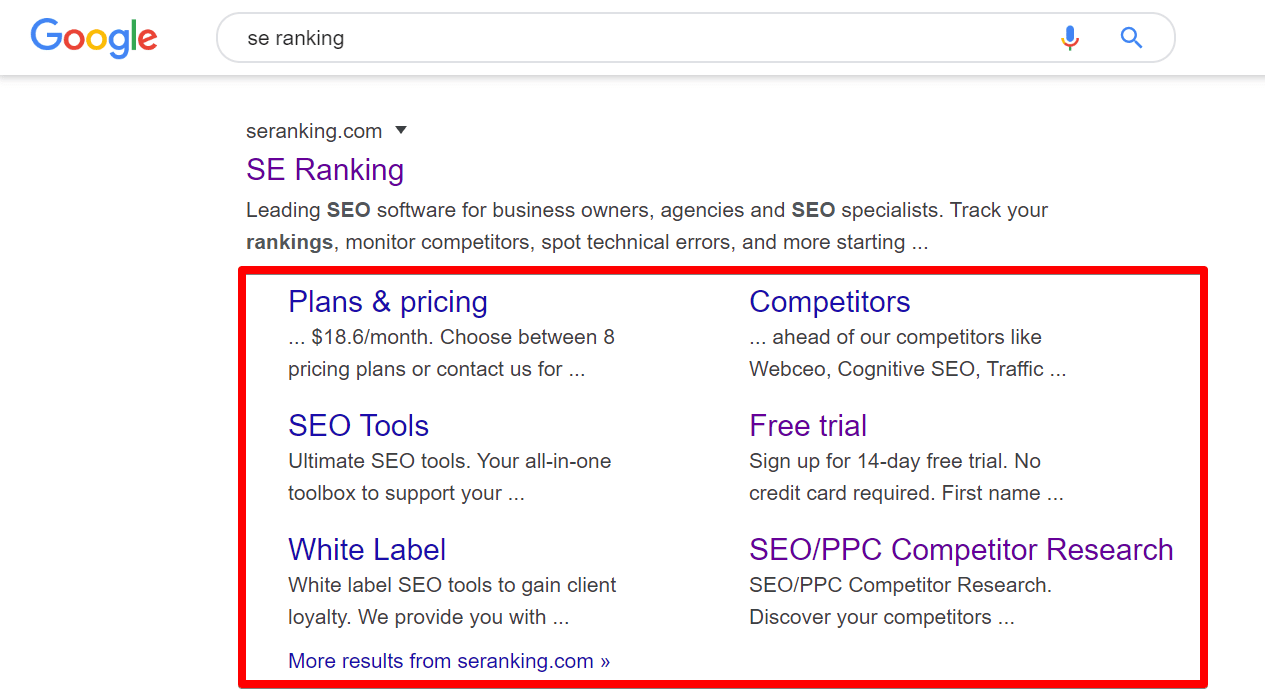 But sitelinks didn't always occupy the lion's share of the screen. Back in 2009, they looked like a plain list of blue links with no page description, so getting some was nice, but not really game-changing.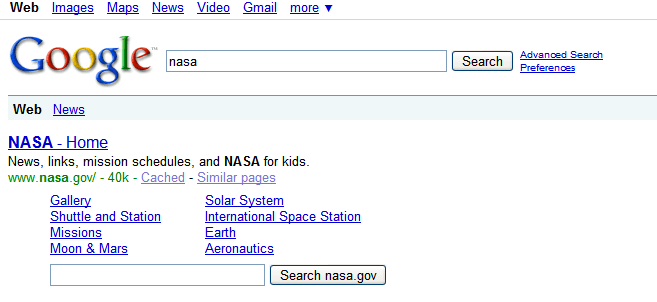 A decade later, with tons of SERP features dragging users' attention away from organic search results, getting up to six additional links that just cannot go unnoticed seems to be a true luxury. Moreover, they help users discover deeply nested web pages they could have failed to spot otherwise. So, if you're wondering just what it takes to get this premium SERP real estate, join me to find the answer. 
Sitelink variations
Sitelinks come in all shapes and sizes. Naturally, not everyone of them is the lucrative two-column six-pack. But don't feel disappointed because having a variety of sitelink types actually increases your chances of getting them. 
So, six is currently the maximum number of sitelinks Google shows, but it might as well decide that four links is enough.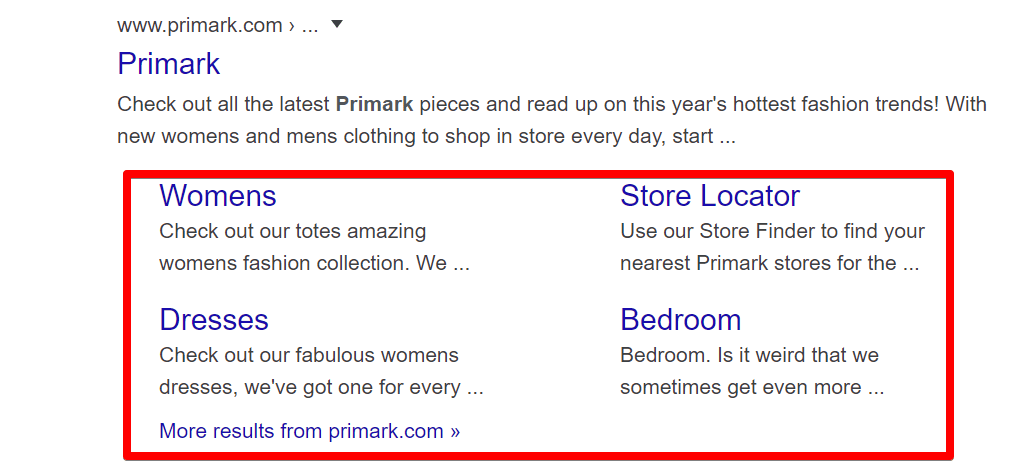 Or the search giant can grant your website just two sitelinks and call it a day.

Intermittent scenarios with Google showing five or three sitelinks below the search snippet are also possible. 
With some websites, Google is more generous and additionally inserts a search box beneath the search result followed by sitelinks. The search box allows users to look for other materials that the site at hand offers directly in the SERP. Big brands with large websites hosting loads of content such as Pinterest, TripAdvisor, Capterra or UNICEF often feature a search box followed by six sitelinks. But it's also possible for a search snippet to only have two sitelinks and a search box.

By default, search boxes are powered by Google, so the search engine itself will help you find relevant results with its search operators. So once you run a search and hit enter, Google will display another SERP with relevant search results from that particular website.
At the same time, Google gives websites a chance to drive people who use the search box directly to their websites and not to another search page. To make this possible, you need to implement the Search Action Schema markup on your homepage. Another evident condition is that your website should be powered by an internal search engine. Once you have everything set up, the default Results from [site name] prompt in the search window will be replaced by Search [site name]— it will mean that the search box is now powered by the website's internal search engine .

Now, in addition to two-column sitelinks with or without a search box, there's one more type of sitelink called one-line sitelinks. They are the younger siblings of the "classic" sitelink, and as it's clear from the name, they occupy only one line. Google shows no more than four one-line sitelinks per search result, so even if page names are lengthy, they'd still fit into a single line.

One-line sitelinks basically serve the same purpose as regular sitelinks, making it easier for users to navigate deep down any website right from the SERP. As Google itself noted when launching this new sitelink type back in 2009, they bring "many of the same benefits as the full two-column sitelinks, but on a smaller scale". In fact, some big brands like Pepsi or NBA show one-site sitelinks and not full-fledged two columns ones under their brand queries.

Okay, that's basically it for sitelink types. Now let's see how full-fledged sitelinks differ from their one-line counterparts.
Two-column vs one-line sitelinks
The most prominent difference between "classic" and one-line sitelinks is obviously visual . Two-column sitelinks dominate the SERP, especially if there are six of them and if they come with a search box. One-line sitelinks, on the contrary, look rather modest.  
At the same time, one-line sitelinks are more widespread and easier to get simply because they aren't such space-hoggers as classic sitelinks. So, there can be only one set of classic sitelinks per search query, but you can see several sets of one-line sitelinks in one SERP.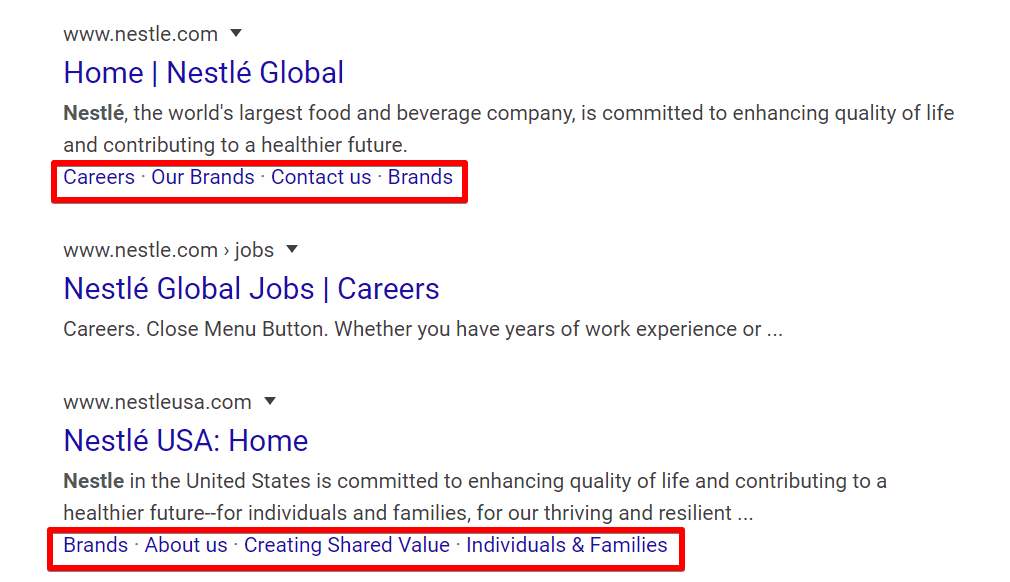 Another difference is the kind of queries and the types of web pages that get sitelinks. Classic sitelinks only appear under brand querie s and the page featured in the search snippet in most cases is the homepage . For a while, the only possible scenario was the following: a person Googles a brand's name and Google shows the top search result featuring the searched brand's homepage accompanied with sitelinks to other major web pages. But then, as Google algorithms got smarter and it started to show different sets of sitelinks for different queries, pages other than the homepage also started getting sitelinks. 
So if you start your search with such queries as "Buzzfeed quizzes" or "2022世界杯买球平台 blog", the search results you get will point to the website category of your interest as well as to a set of sitelinks pointing to different subcategories and/or popular web pages belonging to that category.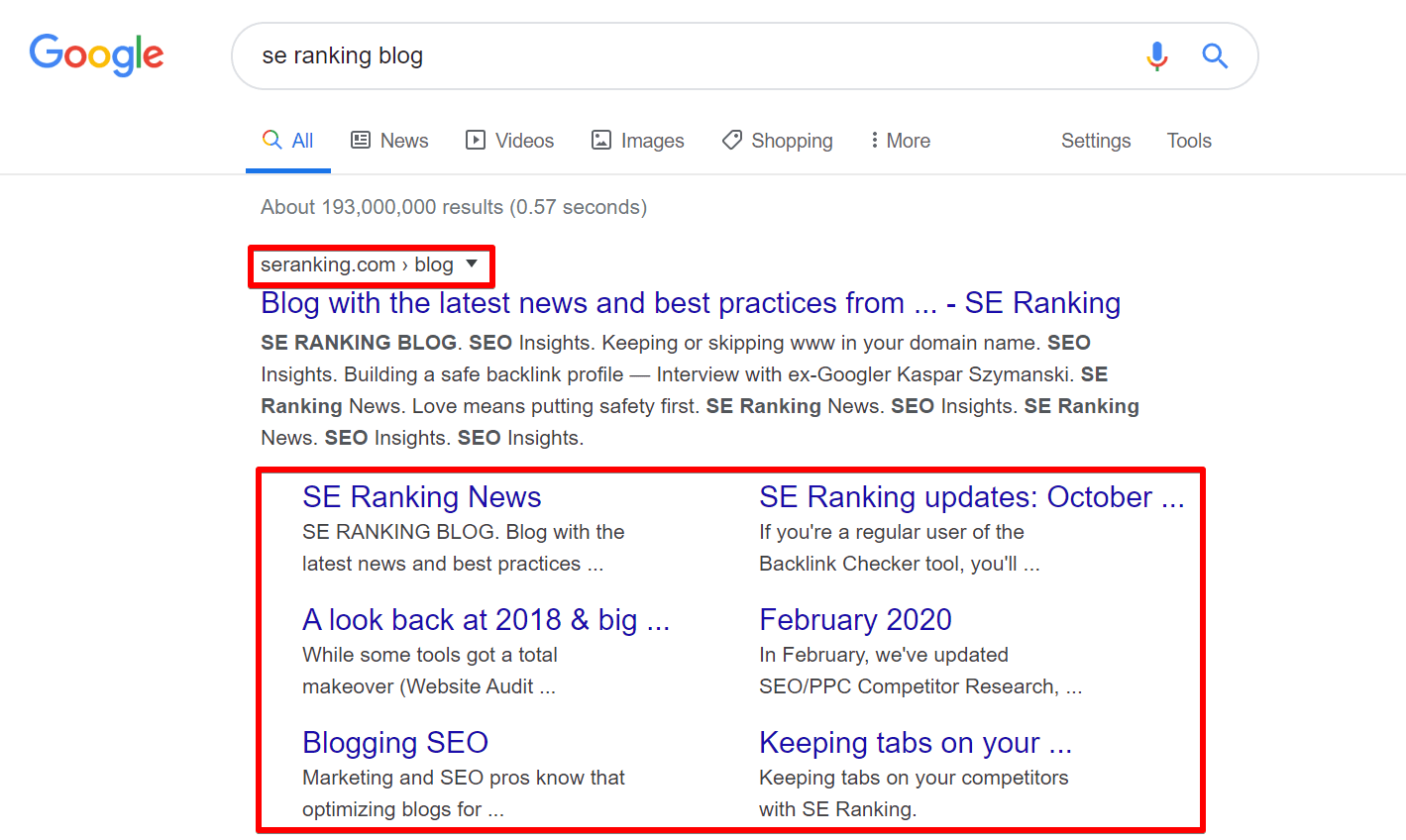 It's now quite common for reputable websites to get sitelinks under non-homepage search snippets. It's worth noting, though, that the search query still needs to include the brand name in order for sitelinks to appear. 
Previously, users reported cases on Twitter when a blog post showed sitelinks.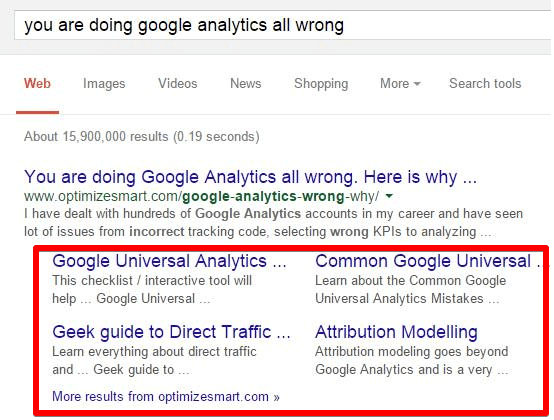 But it looks like those reported cases were just a part of Google's testing process and these types of queries can no longer get sitelinks.
Unlike full-fledged sitelinks, one-line sitelinks are not limited to brand queries. Moreover, they can appear below homepages, category pages, blog URLs, and even individual posts.
In the example above, we have a review page with three one-line sitelinks leading to the website's most popular posts. And while the search query does mention the brand, it's not the brand of the website that got the sitelinks.
Finally, the last difference between "classic" and one-line sitelinks is that the latter can link out not just to other website pages, but to different parts of the same page as well. If you take a look at the two sets of sitelinks below, you'll notice they look rather similar. But, in fact, they work in two different ways.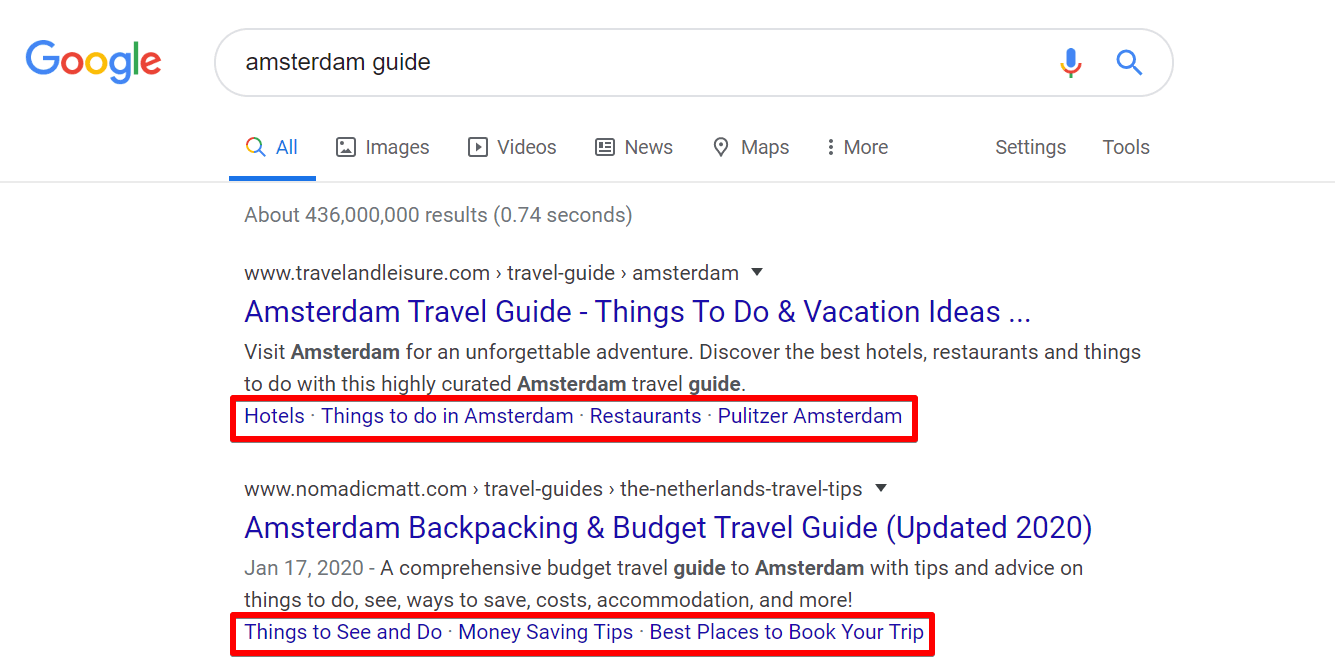 For the first search result, the sitelinks lead users to other relevant pages across the website—just like all sitelinks do. However, the second set of links is different. As a matter of fact, they aren't technically sitelinks at all as they point to multiple sections of a single guide and not to a site page. Such links make it easier for users to quickly jump to parts of articles that they're interested in, which is why they're usually referred to as in-page links or jump links.
Sitelink gains and pains
Now that we fully understand the nature of the different types of sitelinks, let me say a couple of words about why you should care about sitelinks in the first place. 

Both two-column and one-line sitelinks help users spot web pages they could have missed otherwise—like a really popular blog post or a website category they had no clue about. Sitelinks distribute traffic between your homepage and other possibly underserved areas of your website, enhancing users' brand and product awareness.
Sitelinks, especially two-column ones, boost your CTR. They literally push your SERP competitors farther down the screen or even completely out of sight. 
Surely, when we speak about branded searches, users should be eager to visit your website and not that of your competitors. But sitelinks do an even greater job at encouraging users to choose your website over other results.
One-line sitelinks are obviously not as good at dragging users' attention away from other search results, but they still help your website stand out just like other rich snippet elements like ratings, prices, etc.
As sitelinks give users so many options to choose from, the chances that they will find what they need increase significantly. This means that the bounce rate will decrease because users won't be leaving your site in search of information on other resources. This benefit applies to all sitelink types as well as to in-page links. Users won't have to endlessly scroll your web page to get to where they need to be, resisting the temptation to leave. Instead, they'll jump to the section they are interested in straight away.
So, as you can see, it's nice to have sitelinks around, regardless of the shape they come in. The only problem is, they are beyond the webmaster's control. Sitelinks can either appear or not automatically depending on what Google believes to be best for the end users. And once they appear, you won't be able to get rid of a sitelink that you don't like because Google removed the sitelink demotion feature from GSC back in 2016. The only option would be to deindex the page altogether using a noindex robots meta tag.
This lack of control can be somewhat disturbing. After all, once a page gets featured in your sitelinks and starts getting traffic that would otherwise go to your homepage, it becomes a landing page, de facto . So keep this in mind, and try to fine-tune all of the web pages featured in the sitelinks so that they could represent your brand and product in the best possible way. 
Getting two-column sitelinks
Finally, let's get to the part you should be interested in the most—getting sitelinks to show up below your search results. Even though two-column sitelinks are restricted to brand queries, they still seem more lucrative due to their space-hogging nature. Let's discuss them first.
So, what does it take to get two-column sitelinks? The first condition is actually rather obvious. Since such sitelinks only appear under brand searches and always show up beneath the first search result, you need to rank #1 for your own brand name, and also for queries like [brand name] + blog/website category. Most websites will not have any issues here, but some problems may arise if a website name is not unique .
To easily track your rankings for brand terms (and all other queries as well), you can use 2022世界杯买球平台 's Keyword Rank Tracker tool. It will show you if your website actually ranks number one for its brand name and will know that you have sitelinks as soon as you get them—the respective icon under the SERP Features column will be highlighted in blue.

To find what pages Google displays in the sitelinks, click the latest ranking position of your brand keyword and choose to view the cached SERP copy—your search result with all the sitelinks will be right there at the top. 
Now, to figure out what other conditions there are for getting sitelinks, let's see what Google has to say on the matter. Google Search Console help article on sitelinks prompts that in order for sitelinks to show up, they need to be "useful to the user". Also, the site structure needs to "allow our [Google] algorithms to find good sitelinks". Let's go into details here.
Useful sitelinks
So, what makes a sitelink useful? Or rather, what kind of links Google usually considers to be useful. If we take a look at sitelinks displayed under homepage search snippets, we'll see lots of Contact Us and About pages—these are pages users often check out to get acquainted with a brand. 
Then, you'll often spot links to the website's most popular category pages, product pages, and even blog posts. The homepage does not even necessarily need to link out to a lower-level page for it to appear in sitelinks. If a web page gets a lot of visitors and they love it, it can get featured among the sitelinks. Like the sitelink leading to a subcategory of a culinary blog in the example below.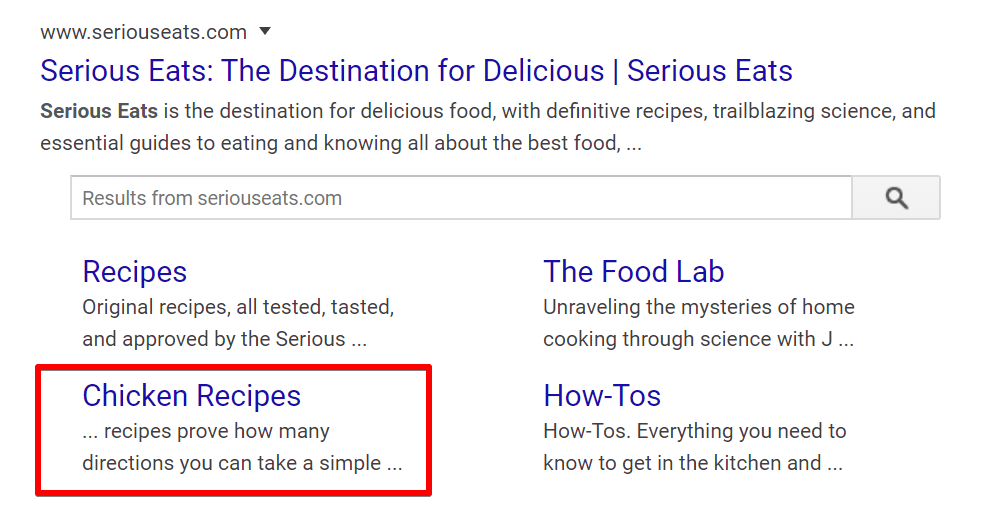 The Chicken Recipes category cannot be found is not in the header/footer menus of the website. You actually need to pick the Ingredient category from the drop-down menu in the header and then click a few more times to get to the page. But as it's fairly popular among users, Google included it in the sitelinks.

Another thing to bear in mind is that the list of sitelinks isn't static: the pages that get into the limelight are the ones users visit the most at a given period of time. So if some events spark users' interest in a particular topic and you have relevant pages on your website, they'll soon appear in the sitelinks. This is what happened to the WHO website. Its sitelinks now feature two COVID-related pages, which surely wasn't the case just a few months ago.
Summing up, Google seems to believe that pages that present your brand ( About Us and Contact pages) are the most useful ones along with your most popular pages. So, here's what you can do to make your website pages worthy in the eyes of Google:
Add Schema markup to your About Us and Contact pages—it will help Google properly interpret the type of these pages. Adding Schema markup to your product pages or blog posts won't hurt;
Produce more engaging content and drive traffic to it. I know this is something you're working on already—after all, this is what SEO and marketing, in general, is all about. So, if you haven't yet acquired your sitelinks, just keep calm knowing that you are headed in the right direction.
Website structure
In order for Google to start displaying your useful sitelinks, it first needs to find them. A clear-cut website structure is another essential condition of getting sitelinks. Ideally, all your website pages should be grouped in categories, subcategories, etc. This is how Serious Eats have set up their website—the aforementioned Chicken recipes page lives under Home-Recipes-Ingredient-Meat&Poultry . Logical and simple.
To help Google crawl your website by moving between pages, use internal linking . Your useful sitelinks need to have other pages pointing to them in order to get found. Some experts also claim that pages with lots of internal links pointing to them have better chances of making it to the sitelinks as those links let Google know that the page is important. I won't disagree with this assumption, but as sitelink algorithms seem to be user-centric, I believe the number of internal links doesn't matter as much as the user engagement metric the page enjoys.
Amount of traffic
Now, you may be doing everything right. You may have a perfect website structure, thought-out internal linking, all the proper Schema markup, and a couple of rather popular web pages, but two-column sitelinks just won't show up. Instead, you may get a single line of sitelinks beneath your homepage. So, why would Google grant some websites proper two-column sitelinks and ignore all the hard work of others? It seems like the amount of traffic is to blame. 
A study by Moz on sitelink search boxes shows that the more traffic a website gets, the greater are its chances of getting a search box. I believe the same rule applies to two-column sitelinks in general. Your website pages need to get plenty of visitors before Google can decide they are worth all that precious SERP real estate. 
Placing sitelinks beneath your website means that users may not see other SERP results below, so these sitelinks need to bring more value to users than all of the other search results in the top ten combined. A huge number of visitors seems to be a convincing value metric in the eyes of Google—if lots of people already like the pages, others also will.
Getting one-line sitelinks
Again, don't feel deceived if for now you only got one-line sitelinks beneath your search snippets. Though not as prominent as two-columns ones, one-line sitelinks still increase the visibility of your internal pages. And while not every single search result comes with one-line sitelinks, they still help your pages stand out. Besides, as one-lines are not limited to brand queries, you can easily get dozens of them. 
Preconditions of getting one-line sitelinks to different pages of your website are the same as for regular sitelinks—useful content popular with the users and good internal linking should help. No extra actions required. But, as was mentioned, there's another type of one-lines with links pointing to different sections of a single page. Here's where you can follow Google recommendations to increase your chances of getting in-page links beneath your search snippets:
Whenever you create a long piece of content, make sure it is well-structured and divided into logical sections;
Mark every section with a heading that clearly indicates which topic/issue the section covers. Try to keep the headings short as excessively long section names just won't fit well into one line;
Add the "table of contents" feature to all your pages hosting long-form content. Table of contents helps users navigate through a web page as it contains a list of anchored links users can click to jump to different page sections. It also helps Google assess at a glance whether your page structure is eligible for in-page links.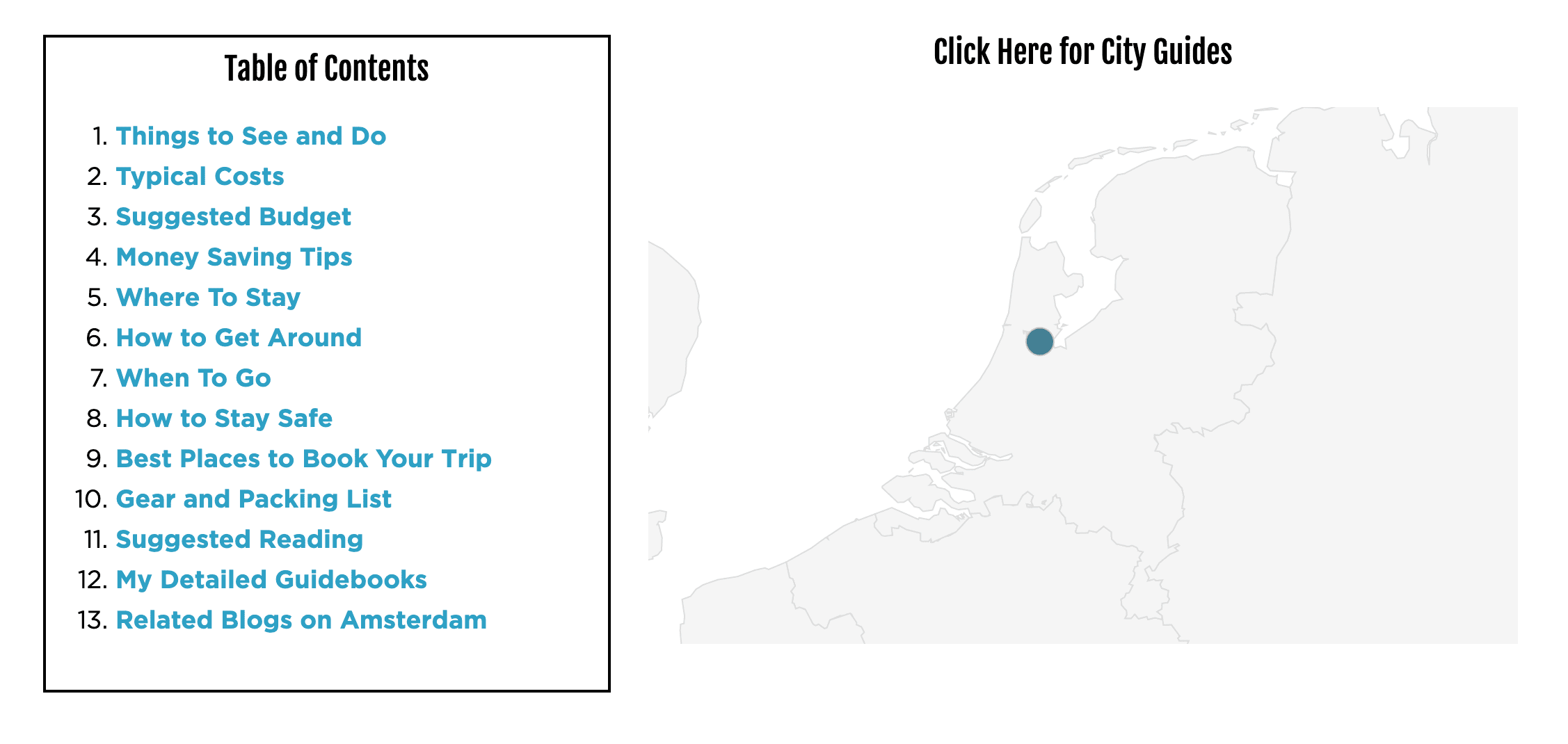 Final thoughts
Sitelinks are just one of the numerous SERP elements Google introduced to help users find all the necessary information easier and quicker. They feature the most important website pages which is beneficial for both users and websites. And while sitelinks are out of the webmaster's control, real-life cases show that following some best SEO practices can help you gain sitelinks as well. 
So if well-structured engaging content, top-notch internal linking, and proper Schema markup have not been a part of your SEO gameplan so far, all the benefits sitelinks can bring will hopefully change your mind. 
If, on the contrary, you've been following all the best practices and already gained some sitelinks, don't hesitate to share your success story in the comments section below. Sitelinks are a sign of Google's trust and recognition, so they are indeed something to be proud of.